Who we are
The Hysmith Group, Inc. is a multi-service organization development consulting company established in 1991. The Hysmith Group, Inc. draws on more than forty years experience in administration, education, operations, and organization development. We have developed and facilitated leadership conferences and strategic planning retreats and workshops for fortune 100 companies, small businesses, community advisory boards, boards of directors, religious organizations, and profit and nonprofit organizations throughout the United States and abroad.

The Hysmith Group, Inc. provides services in Organizational Development, Executive Coaching, Conflict Resolution, Workforce Diversity, Career Development and Leadership Development, Managerial and Staff Development, Communication Skills, and Image Development.

The Hysmith Group is also certified in administering assessments in Leadership, Management, Myers Briggs Type Indicator, The Platinum Rule, Styles of Communication, 360 Degree Feedback, Emotional Intelligence and other self-awareness assessments.

The Hysmith Group, Inc. is headed by its chief executive officer, Dr. Carole F. Hysmith, an industrial psychologist who has more than 40 years' experience in education, management, and leadership development. Dr. Hysmith earned a Master of Arts in organization psychology from Columbia University, and her Doctorate of Education in organization development from the University of Massachusetts at Amherst. She is an author of her recently published book, "Moving Out of My Own Way: Creating a Life Worth Living". Dr. Hysmith is also one of the 27 featured authors in a best seller anthology entitled "The Strength of My Soul: Stories of Sisterhood, Triumph, and Inspiration.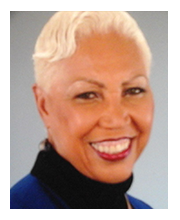 What we offer
Organization development is a much-needed intervention in today's work environment. It is a response to change that is firmly rooted in behavioral science theory and technology and involves long-term planned change strategies.
Seminars & Workshops

Accepting Differences: Diversity
Awareness Laboratory
Career & Life Management
Coaching & Counseling for Outstanding job Performance

See complete list

Skill Assessments
Career Profile
Coaching Skills Inventory Assessment
DiSC Classic
DiSC Dimensions of Behavior Assessment

See complete list